U.S. Open Cup: LA Galaxy vs La Maquina
After a long break from MLS play, the LA Galaxy are set to host UPSL club, La Maquina, in the fourth round of the Lamar Hunt U.S. Open Cup Tournament.
The LA Galaxy are returning to face La Maquina in U.S. Open Cup play after almost a two week break due to international tournaments around the world. The team will be looking to spark a run towards the Lamar Hunt trophy in this fourth round match. This is not an average amateur club in La Maquina.
The team has had success in the U.S. Open Cup as they have won the trophy twice before in their history. The Galaxy claimed the trophy in 2001 and in 2005 and they were runner-ups in 2002 and 2006. They are 27-15-1 all time in the Lamar Hunt tournament.
This match will be coming midweek on Wednesday June 14th at the StubHub Center at 7:30. Los Angeles will be without Gyasi Zardes and Robbie Keane who will be competing in the Copa Amerca Centenario and the European Championships respectively. It will be interesting to see who the Galaxy field in this match.
It is unlikely that the team would field their top players based on the opposition but it has been a long break since they have last played. They may want to rest their stars because they will have two MLS games coming up in the next eight days. The winner of this match will advance to the Round of 16 and next play on June 29th.
MLSSoccer.com said that "LA are much more likely to field a starting lineup of fringe or spot starters like Mike Magee, Emmanuel Boateng, Jeff Larentowicz and Leonardo, combined with younger players. Homegrown players like Oscar Sorto, Jose Villareal and Bradford Jamieson will likely also see time."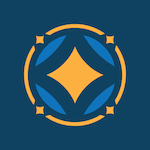 Want your voice heard? Join the The View From Avalon team!
Write for us!
La Maquina are a United Premier Soccer League club and this is their first season in the U.S. Open Cup. They have defeated the Portland Timber U-23, Sacramento Gold, and LA Wolves FC by scores of 2-0 in the first three rounds of the tournament. It will be difficult for them to keep a fourth straight clean sheet against the talent of the LA Galaxy.
This will be an important game for the LA Galaxy as they look to get some of their players back on track after a long break. The team will go into this tournament with hopes of claiming their third Lamar Hunt trophy. It will be an interesting match against an amateur side that has been in great form as of late.