LA Galaxy vs San Jose Earthquakes: Pre-Match Facts
The LA Galaxy will be looking to get back on track as they travel to take on the San Jose Earthquakes for the third time this season in the California Clasico.
The LA Galaxy will be looking to get a win against their rivals in the San Jose Earthquakes as the California Clasico heads to San Jose on June 25th. The match is set to kick off at 7:00 p.m. PST as they Galaxy look to break out of their recent scoring slump.
LA has now gone over 300 minutes without scoring a goal. They have been shutout in their three previous matches but they will be hoping to finally breakthrough with a goal against San Jose. Both team have not won in their past four games.
1. Overall Record:
Even with their recent struggles, the LA Galaxy still sit in playoff position in Western Conference in the fourth spot. They currently have 22 points with a 5-3-7 record this season. They are only 1-3-3 away from home this year.
The San Jose Earthquakes are just out of playoff position in the seventh spot in the West. They are tied with Sporting KC and the Vancouver Whitecaps at 21 points. They are 5-4-6 on the year and 5-0-2 at home.
2. Last Match:
The last match took place earlier this season at the StubHub Center where both teams came away with one point. The match ended in a 1-1 draw as the Earthquakes were able to score a late equalizer in the 87th minute. The other game this season was a 3-1 win for the Galaxy on March 19th.
3. Current Form:
The Galaxy are 0-2-4 in their last six matches on the season. They have not won a game since May 8th against the New England Revolution. While they have got results, they need to start getting wins and not draws. They have also not scored in their last three matches.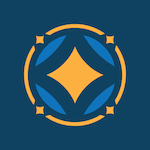 Want your voice heard? Join the The View From Avalon team!
Write for us!
The San Jose Earthquakes are 1-2-3 in their last six games. They have not won in their last four matches. Both teams are struggling to win games as of late as their current form has taken a dip in recent matches.
4. Leading Players:
Both clubs are led by star strikers who have produced all season. Giovani do Santos leads the LA Galaxy with six goals scored this year. He has not scored in three matches. The Earthquakes are led by Chris Wondolowski who has scored seven goals this season but will miss the match due to the Copa America.
5. Missing Players:
The LA Galaxy will be without Gyasi Zardes and Robbie Keane who will both be missing the game due to international tournaments. Zardes will be playing in the third place match for the USA against Columbia and Keane will be playing with the Republic of Ireland in the European Championship. Robbie Rogers who had ankle surgery will miss the match.
San Jose will be without Chris Wondolowski who will be playing with Zardes in Copa America. They will also be missing Marc Pelosi (chronic tendinitis in left knee 2/19, out 3-4 months) and Mark Sherrod (left knee surgery 4/22, out 4-8 weeks).
Both teams are in need of a win as they are not playing well as of late. This should be a great match as it is the California Clasico but it will be missing some star power with big name players being out. It will be interesting to see who comes out with a result in this game.