Los Angeles Galaxy vs. Sporting Kansas City: Live Blog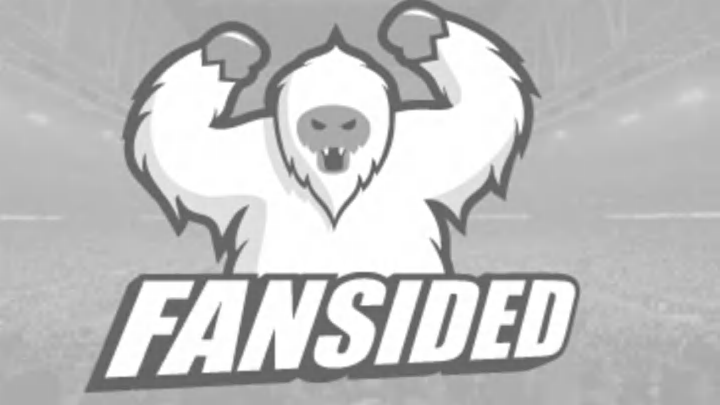 T-105: Welcome to this Live Blog on The View from Avalon between the Los Angeles Galaxy and Sporting Kansas City, live from the Home Depot Center in Carson, Calif.
Ap 7, 2012; Kansas City, KS, USA; Los Angeles Galaxy head coach Bruce Arena before the game against Sporting KC at Livestrong Sporting Park. Kansas City won 1-0. Mandatory Credit: John Rieger-USA TODAY Sports
My name is Jo-Ryan Salazar, the beat writer for the Galaxy on the world-famous Fansided Network. So glad to have you here for another wonderful week of Major League Soccer. Los Angeles are currently 2-1-2 (eight points) and sitting in the middle of MLS Western Conference, while Sporting are 4-1-2 (14 points) and tops of the MLS Eastern Conference.
T-100: First off, time for a little housekeeping. Ryan Nelsen's Toronto FC are making a habit of drawing their matches. Their most recent one came today: a 1-1 draw with Dominic Kinnear's Houston Dynamo at BMO Field. After Jeremy Hall opened up the scoring in the 58th minute, the Dynamo's Warren Creavalle equalized in the fourth minute of stoppage time. Ouch. Talk about heartbreak.
But while there was angst and frustration in T.O., there was relief and jubilation in Seattle. Obafemi Martins, the much-lauded designated player for Sigi Schmid's Sounders, scored in the 27th minute to give the visitors a 1-0 shutout victory over the Colorado Rapids.
T-95: It's getting late down at Red Bull Arena, and Mike Petke's New York Red Bulls, who lost to sporting earlier this week, are leading Jay Heaps's New England Revolution 2-1. Interestingly, all the goals came in the first eight minutes, and New York scored on both ends. We're talking a fourth-minute Dax McCarty goal, an own goal in the sixth minute by Btandon Barklage, and what is currently the match-winner in the eighth minute by Fabian Espindola.
Schellas Hyndman's FC Dallas and Martin Rennie's Vancouver Whitecaps are scoreless, as are Frank Klopas's Chicago Fire and Robert Warcycha's Columbus Crew.
T-90: We are 90 minutes to kickoff and New York are running away with it. 3-1, Red Bulls, and guess who just about slammed the door shut on the Revs? Oui, oui, it's none other Thierry Henry in the 82th minute of play, merci.
""You look at our season, and it's too early in the season to call it anything," striker Robbie Keane told LAGalaxy.com's Larry Morgan of today's contest. "Every game is a big game because you want to do well and win, it breeds confidence into the team. We're not there yet, but we're getting there. The games we did lose we didn't deserve to lose. I wouldn't be too worried at the moment.""
And it's now 4-1 New York. Jonathan Steele in the 89th minute.
T-85: Meanwhile, #PrayForBoston is out in full force. The Galaxy is donating $10,000 to The One Fund Boston. "The LA Galaxy have been tremendously moved by the outpouring of support from around the world to those who have been affected by the recent Boston Marathon bombings and wanted to assist those families by making this donation," said Galaxy President Chris Klein. "We consider our club to be a family and we were pained to learn that Southern California native John Odom, the father-in-law of our former goalkeeper Matt Reis, was one of those who were injured in Monday's attacks. Matt will always be a member of the Galaxy family and we are all thinking of him and his family in this time of need."
Odds from oddschecker.com are as follows.
Los Angeles 13/15
Draw 23/10
Sporting Kansas City 29/10 
A final from Red Bull Arena in Harrison, N.J.: New York Red Bulls 4, New England Revolution 1. It's still scoreless between Dallas and Vancouver, and still scoreless between Chicago and Columbus.
T-80: For LA tonight, the key to victory is two-pronged: stop allowing goals late and stop Claudio Bieler. Bieler leads the team in goals with four this season, and unlike a lot of players on the Galaxy, Bieler can actually finish. If the Galaxy can do this, they have more than a puncher's chance to put it all together. Never mind that Graham Zusi needs to be held at bay, too. Can Omar Gonzalez outduel Matt Besler in defense tonight?
Adam Serrano's Three Points are as follows.
"1. BREAK THE SPORTING DEFENSESporting Kansas City arrive at The Home Depot Center on a tear defensively, in the midst of a five-game shutout streak spanning 512 minutes, good for the seventh best in MLS history. In their bid to snap Sporting's shutout streak and break their recent four game winless streak, LA expect to have a full squad available for selection against Kansas City.2. WHO STARTS IN LEONARDO'S PLACE?There are two primary options for Arena as A.J. DeLaGarza and Tommy Meyer have each performed well alongside Gonzalez over the past two years. Meyer started all six postseason games for the Galaxy last year including the 2012 MLS Cup, but DeLaGarza's extensive experience alongside Gonzalez, which dates back to their college dates at Maryland, could give him the edge to start center back.3. FOCUS IN THE LAST TEN MINUTESThe answer is not simply limited to the back four, but LA's ability to maintain possession and play team defense for 90 minutes. During LA's recent four-game winless streak, opposing teams have capitalized on turnovers, catching the Galaxy out of position."
T-75: We are now underway between Real Salt Lake and Chivas USA at Rio Tinto Stadium in Sandy, Utah. A score update from FC Dallas Stadium in Frisco, Tex.: the West leaders are up 1-0 on the Vancouver Whitecaps thanks to an own goal from Brad Rusin in the 29th minute of play.
T-65: Well, you can't fault Landon Donovan for being outspoken regarding the tensive state of the USA Men's National Team. Of course, this is the U-17 version he is personally calling out.
""It's sad for those players and for [head coach] Richie Williams, because it's such an awesome experience and opportunity," Donovan told MLSSoccer.com's Scott French on Thursday. "I'm sad for those kids, that they don't get a chance to experience it. For me, it was some of the best memories of my life."It's disappointing. At the same time, there's no question with Olympic qualifying, 20s and 17s, we need to take a pretty honest look at what's going on, and we all have to do a better job. That falls on all of us. It's not one coach or a few coaches or certain players, it's everybody who's involved in soccer in this country. We need to take a look at ourselves and do a better job. No question.""
Powerful words from someone who was in their shoes once upon a time.
T-60: And we are an hour away from kickoff here at the Home Depot Center, and at FC Dallas Stadium, the home side has a 1-0 halftime lead on Vancouver. And it's also scoreless between Chicago and Columbus, halftime there.
T-40: Updates odds now from oddschecker.com as follows…
Los Angeles 15/13
Draw 23/10
Sporting Kansas City 3 
T-38: Update from FC Dallas Stadium…it's now 2-0 Hoops. Blas Perez gives the home side distance in the 50th minute of play.
T-35: It's Commemorative Ring Night tonight at the Home Depot Center. All Galaxy season ticket holders get special commemorative MLS Cup rings. That's taking a page out of the playbook of sister AEG club Los Angeles Kings.
T-30: A half hour to go to kickoff, and both teams are out on the pitch for warmups. Halftime at Rio Tinto, and there is no score between Real Salt Lake and Chivas USA.
T-22: This match is the nightcap of a big Saturday of football. And this is just part of a big weekend of sport, with the Grand Prix of Long Beach and the NBA Playoffs in full swing. Along with MLB and NHL action. Tomorrow, our weekend of MLS action concludes with D.C. United taking on the Philadelphia Union at RFK Stadium and the San Jose Earthquakes hosting the Portland Timbers at Buck Shaw.
Lineups coming shortly.
T-15: The Lineups.
LOS ANGELES GALAXY
Manager: Bruce Arena
Record: 2-1-2 (eight points)
Colors: White tops with blue sashes, white shorts, white socks
1 Carlo Cudicini
5 Sean Franklin —- 20 A.J. DeLaGarza —- 4 Omar Gonzalez —- 2 Todd Dunivant
10 Landon Donovan —- 19 Juninho —- 8 Marcelo Sarvas —- 18 Mike Magee
7 Robbie Keane (C) —- 32 Jack McBean
Substitutes:
12 Brian Rowe GK
16 Hector Jimenez MID
25 Rafael Garcia MID
26 Michael Stephens MID
35 Greg Cochrane MID
33 Jose Villareal FWD
21 Tommy Meyer DEF
SPORTING KANSAS CITY
Manager: Peter Vermes
Record: 4-1-2 (14 points)
Colors: Dark blue tops, dark blue shorts, dark blue socks
1 Jimmy Nielsen (C)
15 Seth Sinovic —- 5 Matt Besler —- 78 Aurelien Collin —- 7 Chance Myers
10 Benny Feilhaber —- 6 Paulo Nagamura —- 20 Oriol Rosell
17 C.J. Zapong —- 16 Claudio Bieler —- 8 Graham Zusi
Substitutes:
18 Eric Kronberg
3 Ike Opara
13 Lawrence Olum
24 Mechack Jerome
22 Soony Saad
19 Peterson Joseph
11 Bobby Convey FWD 
REFEREE: Jair Marrufo. AR1 (bench): Eric Boria; AR2 (opposite): Adam Garner; 4th: Ricardo Salazar
MLS Career: 147 games; FC/gm: 24.1; Y/gm: 3.1; R: 32; pens: 44
DISABLED LIST: KC: Teal Bunbury; Jacob Peterson
SUSPENDED: LA: Leonardo (through April 21)
WARNINGS:
SUSPENDED NEXT YELLOW CARD: none
SUSPENDED AFTER TWO YELLOW CARDS: LA: Marcelo Sarvas … KC: Aurelien Collin, Seth Sinovic, Oriol Rosell
INTERNATIONAL ABSENCES: none
HEAD-TO-HEAD
ALL-TIME (51 meetings): Galaxy 22 wins (0 shootout), 78 goals … Sporting 18 wins (2 shootout), 61 goals … Ties 11
AT LA (25 meetings): Galaxy 14 wins (0 shootout), 44 goals … Sporting 5 wins (1 shootout), 25 goals … Ties 6
LAST YEAR (MLS):
4/7: KC 1, LA 0- (Kamara 40)
This is the only meeting between the clubs this season.
Sporting won the only meeting between the teams a season ago, a 1-0 victory at Sporting Park on April 7.
SKC hasn't lost at home to LA since 2007; they defeated the Galaxy in Carson last in 2010.
Coaches record: Bruce Arena vs. KC: P8 W3 L2 D2 … Peter Vermes vs. LA: P8 W3 L2 D2
T-10: One final look at the odds from oddschecker.com. Odds remain unchanged.
Los Angeles 15/13
Draw 23/10
Sporting Kansas City 3 
T-8: Weather is 71 degrees Fahrenheit, or 22 degrees Celsius, depending on where you are reading this blog. Also, the skies a clear, there is no wing, the conditions are perfect for Saturday night football here at Victoria Steet.
T-5: Score updates galore. Chicago are leading 1-0 on Columbus thanks to Jeff Larentowicz in the 83rd minute. Real Salt Lake is also leading 1-0. Javier Morales in the 53rd minute.
T-0: Since the fellows from the NBC Sports Network are broadcasting this game in HD, there will be a bit of a delay here before we get the intros and the anthem out.
Now, I try to be neutral, but apparently Robbie Keane is a supporter of the Kings and the Dodgers. I support the Angels and the Ducks. You figure out my opinion of him after that. Both teams have left the pitch and will return shortly.
Final Scores from Dallas and Chicago…FC Dallas 2, Vancouver Whitecaps 0…Chicago Fire 1, Columbus Crew 0.
And both teams now enter the pitch to the strains of Audiobrain's MLS Anthem, Jair Marrufo and company leading the way. National anthem by Nicole Lamothe. following a moment of silence for Boston.
FIRST HALF START: 7:55 P.M. PT/10:55 P.M. ET
1′ – It's time to galvanize, America. Here's we go. It's the first half from Victoria Street.
2′ – First major question of the night: can LA get off to a flying start? First, can everybody in white stay out of trouble, as Marcelo Sarvas found out the hard way. A.J. DeLaGarza tries to clear. Second question: can Sporting come off to a flying start? Here's Chance Myers.  That is collected by Carlo Cudicini.
3′ – Here comes DeLaGarza, but he plays it back. Todd Dunivant, and now it's Jimmy Nielsen. Sporting breaks that up. Oriol Rosell with the touch. Throw-in Dunivant, and back to Nielsen.
4′ – Perhaps the two questions mentioned will be answered in the first 10 minutes. A foul called on Kansas City. Tough going for Jack McBean, and poor possession to boot.
5′ – Here is Graham Zusi. Sarvas is challenged. And a throw-in is awarded to the home side. Now it's Mike Magee.
6′ – Back come Sporting on the counter but that didn't work out. Carlo Cudicini collects. Cudi had a good game last week against Dallas. Just unfortunate to let George John slip in through the back door.
7′ – Handball, it seems, to Mike Magee. Nielsen asks his troops to press forward. And, as the old saying goes… "Omar Comin'!"'
8′ – Todd Dunivant nearly broke looks there. And Marcelo Sarvas is a bit livid here; he'd better be careful. Two more yellows and he is out the next match.
9′ – An easy collection for Cudicini, and an easier counter for Sporting. C.J. Sapon on goal, right in the hands of LA's No. 1.
10′ – Sarvas misplays the ball, and Cudicini has to bail him out again. Already busy, and we're just 10 minutes in.  Crowd asks for advantage. None given. Answers to the first two questions: No and No.
11′ – First major save from Jimmy Nielsen. He wants to keep his shutout streak alive. Gonzalez lets that one go for a goal kick.
12′ – And here is Magee, who gets dispossessed. Counter time for Sporting. Zusi. Some clean tackling from LA, but Sporting possess solid agility.
13′ – Landon Donovan tries a through ball for Jack McBean.
14′ – Landon is still in preseason form, as expected. And a chance for McBean is high.
15′ – Nielsen hoofs this one. McBean gets some sweet shin music. Here's Marcelo Sarvas. LA plays it back. Well done by Kansas City to win the ball.
16′ – Juninho. That will be offsides, Robbie Keane. Aurelien Collin plays it back.
17′ – McBean tried to do too much, but that will be a corner to LA. Can Landon Donovan find somebody in white?
18′ – Sean Franklin's one-timer is right in the grasp of Nielsen. And his streak continues.
19′ – Here is a massive (sorry, Columbus) set piece opportunity for Sporting. Who's taking this? Bieler? Zusi?
20′ – A big bullet dodged by LA. Saved by the woodwork and a foul in the box. Collin's gonna get a talking to here.
21′ – Not a good delivery. Preseason form once again.
22′ – This is trouble..but there is A.J. DeLaGarza to sweep.  Bad shot by Graham Zusi, though.
23′ – At some point you have to think that Landon Donovan is playing on kryptonite and that preseason form is not a compelling excuse, if any.
24′ – Gotta anticipate that chaleira, McBean. Here's DeLaGarza. He's been on it tonight. LA give it away. And this is a chance for Robbie Keane but he just ruined that opportunity.
25′ – Maybe Keano needs to switch allegiances in teams of local teams in other sports. That'll fix him. Just a thought.
26′ – Donovan is double-teamed. And here comes Sporting, with Cudicini collecting.  Kansas City are good with the counter when they are on it. Zusi. He wins a foul.
27' – Options aplenty for this USA national. Sapong was his choice.
GOAL! Los Angeles Galaxy 8 Marcelo Sarvas
And there goes one of my bold predictions. Donovan to Sarvas on the counter from close-distance.
28′ – Say adios to that shutout streak, Jim.
29′ – Here's the next question: can LA build on this advantage? Goal kick, Nielsen. McBean getting McJobbed.
30′ – Sporting on the counter. Sapong wins a free kick. Oh Kei Kamara, where art thou? Zusi to take, Cudicini to collect. And the beat goes on.
31′ – This is Sean Franklin. Mike Magee is in a pinch. LA is offsides. Free kick, Sporting. Seth Sinovic to take.
32′ – Matt Besler with the sweep. On the national team, Besler and Gonzalez are a solid combo in the back. I wonder where the communication was between Keane and Donovan there.
33′ – Here's a throw-in for the visitors. Traffic, and another throw for Sporting. Numbers in the box. Besler. And a foul. Goal kick, Los Angeles.
34′ – Corner to Donovan.
35′ – Cleared. Nice work by Collin  Sarvas with the nutmeg.
36′ – A chance just missed for Robbie Keane. Nielsen with a goal kick of relief.
37′ – Another dangerous opportunity for LA, and that is cleared by Sporting. They're on notice up to this point.
38′ – If you're just joining us, I just received a couple of rings. I'm not auctioning it off to anyone though. LA leads 1-0.
39′ – And I warned you earlier about Claudie Bieler on this blog. That was a big chance.  McBean may want to cross that next time. Corner LA.
40′ – Juninho will try it this time. They're using everybody. Omar Gonzalez was there, but it got parried away.
41′ – Pressure-cooker football. Offsides, Landon Donovan. LA are desperate to regain their sanity tonight. Nielsen to hoof this one.
42′ – Landon just can't get a break tonight. Once again, his preseason form is activated. Back come Sporting. DeLaGarza asks for help. He gets it.
43′ – Corner, LA. Sporting have to be flattered by this scoreline.
44′ – And there's another clearance for Sporting Kansas City. Marcelo Sarvas with the challenge. Throw-in, LA.
45′ – Let's see how many minutes Ricardo "Man With The Guns" Salazar gives here…one.
45′ + 1′ – Can LA get one more? Robbie Keane doesn't think so. Halftime. Final from Sandy…Real Salt Lake 1, Chivas USA 0.
HALFTIME
Los Angeles Galaxy 1
Marcelo Sarvas 27′ 
Sporting Kansas City 0
 SECOND HALF START: 8:57 P.M. PT/11:57 P.M. ET
46′ – And here we go with the second half. Now, the Los Angeles Galaxy have been infamously notorious for giving up goals late in contests. Sporting have a chance to continue that trend, but they need to get more out of Claudio Bieler and Graham Zusi to get it done. C.J. Sapong needs to find his touch, too. As for LA, pressure-cooker football for the next 45. That sense of desperation and a need to get clicking will be important this half.
Substitition Sporting Kansas City
IN 19 Peterson Joseph
OUT 20 Oriol Rosell
47′ – Gonzalez, Juninho, and Keane, and the latter got dumped unceremoniously. Here's Carlo Cudicini to collect.
48′ – Aurelien Collin. End-to-end action. LA are being methodical with their attacking here.  DeLaGarza neutralizes Bieler.
49′ – Mike Magee wins a foul. Sarvas. And that was neutralized.
50′ – Sapong gets undertowed. DeLaGarza playing it back. He's forced to fill in for Leonardo tonight.
51′ – McBean concedes a restart. Paulo Nagamura now. First time I called his name. And Juninho concedes another restart to Sporting.
52′ – DeLaGarza says, "Not so fast, C.J." But here come Sporting again. It's a corner.
53′ – Who's Zusi picking out this time? No one. And Landon Donovan tries to break out of his shell. Gonzalez with the free kick. Franklin now.
54′ – A little too long, and that will be a throw, times two, for the visitors.  Benny Feilhaber now. Sapong. Sinovic. Right to Donovan but McBean can't retrieve.
55′ – And Sapong's tough night continues. Goal kick, Carlo Cudicini.
56′ – Sean Franklin now. And McBean wins a throw.
57′ – Advantage, says Jair Marrufo. And Robbie Keane again flubs a chance. Free kick for Kansas City.
58′ – DeLaGarza with another routine clearance. Well, I stand corrected: the old backline of Franklin, DeLaGarza, Gonzalez and Dunivant are on.
59′ – Franklin's onside, but that cross is snuffed out. And a foul is awarded. Free kick, LA.
60′ – Hour mark. Juninho takes his pick. Just over the crossbar. Didn't miss by much.
61′ – Restart for Sporting. And that was an ambitious shot from Sapong, whose night continues to underimpress.
62′ – And a chance for McBean is off the mark.
63′ – Mike Magee watches that go by, and Marrufo awards a restart to the visitors.
64′ – To be fair, this is a well-officiated game so far from Marrufo.
Yellow card 19 Peterson Joseph
Sporting Kansas City 
65′ – Donovan with the tap. And a foul on the Galaxy.
66′ – Dunivant puts Joseph on notice. I wonder if he is related to Shalrie. No quick restart, Sporting, says Jair.
Substitution Sporting Kansas City
IN 22 Soony Saad
OUT 17 C.J. Sapong
67′ – Substitution Los Angeles Galaxy
IN 35 Greg Cochrane
OUT 32 Jack McBean
68′ – Well, so much for Tommy Meyer being on the pitch tonight. Nagamura now for Sporting.
69′ – Donovan is now a striker alongside Keane. And so, young Greg Cochrane's midfielder skills are  put to the test. Here's something interesting. A corner awarded to Sporting. Danger averted.
70′ – That was not one of Donovan's better moments. I will say, though, that he is getting a little bit better. 25,908 in attendance tonight.
71′ – These last 20 minutes, in recent games, have been brutal to LA. Will it happen again?
72′ – Juninho sends in one for the league blooper reel. Back to Collin. Still anyone's game late.
73′ – Franklin sends that one away for a throw. Here's Matt Besler.
74′ – Keane is away.Donovan!
GOAL! Los Angeles Galaxy 10 Landon Donovan
And Sporting are in a bit of trouble here. Keane to Donovan. 2-0 LA.
75′ – It's squeaky bum time. Historically, LA have given up late equalizers, so it;s not over yet. Los Angeles need to amp up the pressure here, because this is wide-open football.  That's a throw-in for Sporting.
76′ – Sporting was offsides, no goal, and Peter Vermes can't believe it.
Substitution Sporting Kansas City
IN 11 Bobby Convey
OUT 10 Benny Feilhaber
77′ – Mike Magee wins a corner.
78′ – Donovan will take this one. Short. And that's another corner, conceded by Nagamura. Touch was poor. That's cleared. That was trouble for Jimmy Nielsen, but Donovan skies that over. All right, he's probably shaking off the kinks right about now.
79′ – Here's Sean Franklin with the throw. Keane with possession. Greg Cochrane gets challenged.
80′ – Nice possession here fro Sporting. Sinovic now. Nice dummy by Cochrane. Boy, hasn't he been on it. Back to Sporting. Kansas City winning the ball battles.
81′ – Nielsen had to be careful, he would have given up a howler. Magee tries a through ball to Sean Franklin but it's mistimed.
82′ – Keane is away again! Saved by Nielsen but it will called for offsides. What a massive break for Sporting.
83′ – Besler now. Can he find someone? Five in the back this stretch. Omar Gonzalez is a bit gimpy. DeLaGarza clears.
84′ – Zusi. Can Sporting find someone, no, it's Mike Magee to play it back to Carlo Cudicini.
85′ – Aurelien Collin clears. He's had it tough tonight. Another throw-in for LA. The clock becoming a factor. An attempt for Keane is cleared. Foul, LA. Free kick, Sporting.
86′ – Fans are leaving the stadium. They think this is a done deal. Here's LA slowing it down again.
87′ – The fans don't realize that Sporting are capable of pulling back one this late in a contest. The Galaxy are trying to make sure that doesn't happen. Here's Nagamura for Sporting.  Collin now.
88′ – Keane on a 1-v-1 with Nielsen, and the Dane triumps. Biggest save of the night from Nielsen. Can it bring some late-night drama here at Victoria Street?
89′ – Chance Myers hits side netting. But he wins a corner. And that rebound is out for a goal kick.
90′ – And A.J. DeLaGarza had better be careful not to open his mouth and chew Marrufo out here. How many minutes, Ricardo? Two.
90′ + 1′ – Sporting are on the mad scramble now.
90′ + 2′ – That chance goes array for LA. But it won't matter now. That's a a wrap.
FINAL
Los Angeles Galaxy 1
Marcelo Sarvas 27′
Landon Donovan  74′
Sporting Kansas City 0
A recap of this match will be available Sunday on The View from Avalon.
Thank you for following this live blog here on the View and the Fansided Network.